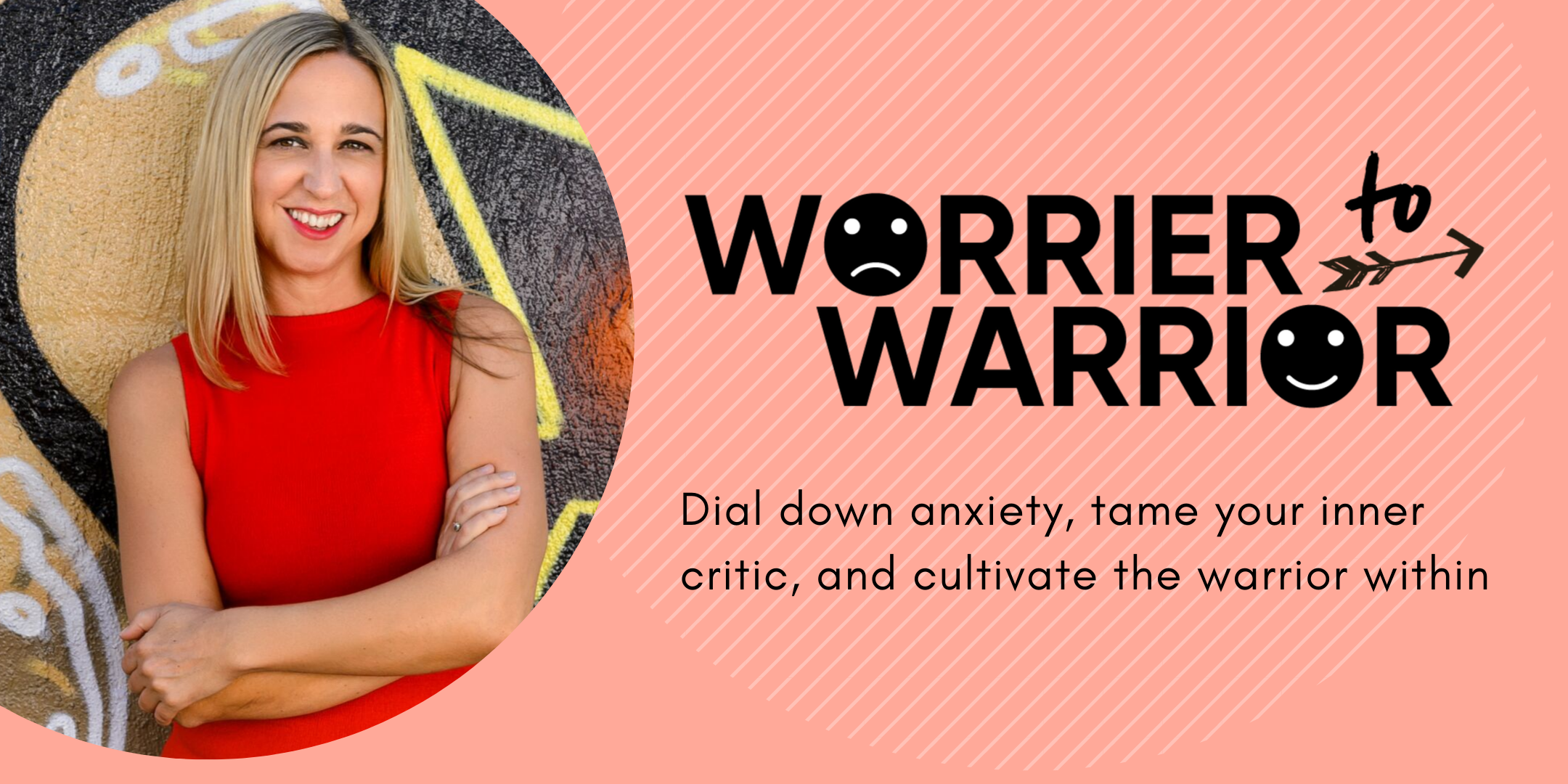 "Amazing, life-changing workshop." 

"So nervous when I arrived, left feeling empowered."
DUE TO COVID-19 OUR EVENTS ARE TEMPORARILY ON HOLD
Do you struggle with anxiety and a harsh inner critic constantly telling you you're not good enough?
Are your special skills over-thinking, fixating on failures and worrying you might be broken?
Jill has been there too, and after a life-long battle with anxiety, she's got some hard-earned wisdom to share.
Previous participants have described this workshop as life-changing, empowering, insightful and practical.
Jill builds on the lessons from her best-selling self-help memoirs – Happy Never After and When You're Not OK – to help you navigate the tough times and find your inner warrior.
If you're after a magic bullet this isn't the class for you. Jill isn't offering miracle cures or medical advice.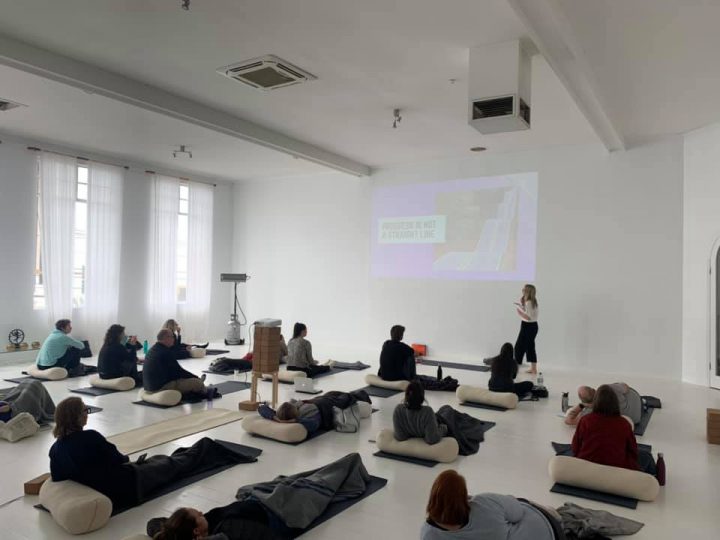 But she can promise three hours of heartfelt, bullshit-free practical tips, preventative measures and self-care exercises that have helped her turn her struggles into strength.
In this nurturing, healing space you will learn how to:
– Cultivate self-compassion and turn down the volume on your inner critic
– Reframe unhelpful narratives and work with intrusive thoughts
– Use journaling to understand the unconscious patterns that drive your thoughts and behaviours
– Turn your wounded child into a kickass warrior
– Stop comparing yourself to other people's 'perfect' lives and celebrate your 'broken' parts
– Put preventative measures in place to help insulate you when the storm hits.
With raw honesty and vulnerability, Jill will help you accept what you can't change, and work on what you can.

Testimonials
"Amazing, life-changing workshop. When the student is ready, the teacher appears. Jill appeared and I was ready to hear her wisdom. Thank you for your insight into managing the labyrinth of insecurities and anxieties of the modern age."  Alex Millier
"So nervous when I arrived, I left feeling empowered." Jess
 "Bloody wonderful! Jill speaks from a place of raw honesty. She is unpretentious in her delivery and is a relatable, kind and inspiring human being. Thank you for a beautiful morning. 1000% recommend."  Steph Rowan
 "Insightful, practical and challenging. Deepest gratitude to Jill for standing in front of a room of strangers to share so much of yourself. Thankyou for trusting us. Thankyou for shining a light into your own wounds to help others find the bravery to do the same." Emily Constantine
"Extraordinary morning learning brain truths and self-care. Jill is an incredibly relatable speaker. She speaks with clarity about terrifying topics. I left feeling very much in control." Emma Robinson
"Jill's Worrier to Warrior workshop is the perfect way to strip back and sit in your uncomfortableness and realise it's perfectly ok." Kristina